Marcasite Stone Cutting
More than 30 years of our experiences on marcasite cutting and fabrication, we are developed the production process by high technological machine with more precision quality under brand name of NICOMAN. It is vastly well know in jewelry market because we are adopted the high cutting machine technology, our experience
SHAPE & SIZE
Quality control process that made all marcasites have high quality, shrine, and not shade-off form the original one after long time of usage. Moreover, we are improved and continuous on cutting technique for precisely size while increase the volume of quality production to support our customers and through the future market demands.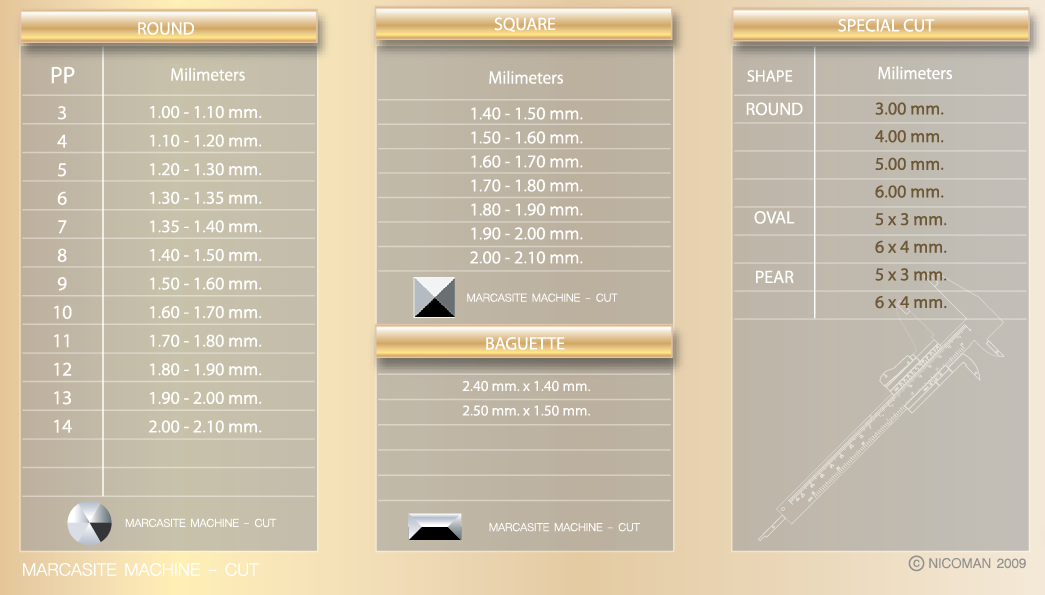 PACKAGING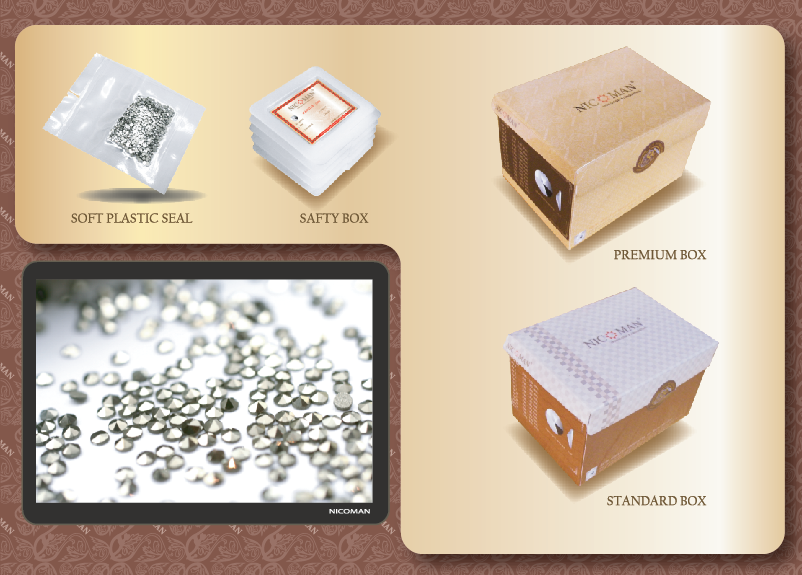 NICOMAN MARCASITE PACKING
To insure of product's usage and benefits, packaging of NICOMAN has been developed to conform the latest packaging technology in vacuumed mode, crash protection, and easy to use. The sign of quality

THE SIGN OF THE QUALITY
Our logo is designed and special made as pattern/copy right of NICOMAN that logo seals and sticks on packaging. The purpose is to identify the quality of inspection processes and ensure all customers received the extremely value of product quality.
*To avoid of copied product please play more attention on ours Logo.